Welcome to Coquitlam School District - International Education
Imagine Coquitlam
Coquitlam Student Testimonials 
Coquitlam International Education Program
Bestcoast
We are currently taking registrations for the 2022/23 school year!
The Coquitlam School District's International Education Program provides an opportunity for students outside of Canada to enter our school district, where they can learn English while pursuing academic and career programs. Students from around the world receive valuable learning experiences by studying abroad, not only through improving their English language skills, but also by making lifelong international friends and sharing Canadian culture, all in beautiful British Columbia.
The Coquitlam International Program fosters the building of friendships between Canadian and international students and their families through the sharing of experiences and backgrounds. It further enhances school environments by exploring cultural diversity and broadening global understanding.

Add sd43.bc.ca to your safe list - New!
Some individuals are reporting that School District 43 e-mails have not reached their mailboxes. This problem is often due to spam and junk mail filters accidentally identifying email from @sd43.bc.ca addresses as spam. To ensure you are able to receive emails from us, please add sd43.bc.ca to your safe list, and/or contacts. If you are expecting an e-mail from our district that you have not received, please check your spam/junk mail to ensure it was not blocked.
---
Why Study in Coquitlam?
Consistently rated by British Columbia Ministry of Education as one of the best districts in the province
New "state-of-the-art" schools with the latest equipment and technology
Situated between the Pacific Ocean and the Fraser River in scenic natural surroundings - close to Vancouver and Whistler
Established in 1891, we continue the tradition of academic excellence
Most successful International Education Program in Canada
Long-Term and Short-Term Programs
Many programs are available for International Students throughout the school year. Full year programs for 10 months with students integrated into regular Canadian …
more information
Our Coquitlam Schools
Coquitlam School District is the third largest of the 60 B.C. districts, and we are the largest employer in the municipalities we serve. We have over 4,000 full-time and part-time employees …
more information
Impacts of COVID-19
IRCC – find out what you need before you travel to Canada. Click here
Travel Restrictions Click here

Awards
Shawn Silverstone, Coquitlam School District Director of International Marketing and Recruitment, received the BCCIE Excellence in International
View the article here: BCCIE AWARD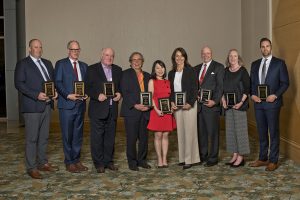 more information
Awards
Patricia Gartland, Coquitlam School District CEO/ Superintendent, received the prestigious 2021 BCCIE International Education Lifetime Achievement Award.
View the article here: BCCIE AWARD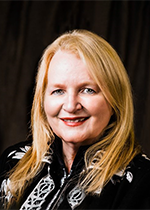 Check out our brochure: